Staffing is one of the biggest headaches in the restaurant industry. So much so, that 59% of operators named staffing as their top challenge to success. Much of this can be attributed to the high turnover rate experienced by the restaurant industry. According to Toasttab.com, the average tenure of a restaurant employee is one month and 26 days. That is a lot of turnover that is costing your business about $3500 every time someone walks out the door. You might think "Well that is just how the industry goes". Believe it or not, there are some strategies you can implement right now to increase the tenure of your employees, boost morale, and increase profits.
Measure Tenure
If you have done your work and hired a good staff that you want to keep, the first thing you need to do is start tracking how long your employees have been with your business. Understanding how long an employee stays with you, in all positions, can help you understand what you need to do to keep people. For example, if your average server stays for 11 months, design any incentives you may have around that. Use this information to extend the tenure of your employees. You can implement additional training, recognition, or pay raises at 6, 12, and 18-month intervals to see if it can help to extend the average.
Ultimately, tenure reveals more than turnover does. But you can't manage it if you don't measure it.
Stay Interviews
Hiring interviews, and occasionally exit interviews, are a common practice, but implementing "Stay" interviews can have huge benefits. Take the time to sit down with a veteran staff member to better understand why they are happy with their job, and why they have chosen to remain an employee. Also, give them the opportunity to talk about what you can do to sweeten the deal and keep them longer. This can help you put the finger on the pulse of what you are doing right, and some areas that could use improvement.
Memorable First Day
An employee's first day is just like a first impression; you want it to be a good one. Do your best to demonstrate energy and enthusiasm. Be visibly passionate about the company culture, values, and mission. The easiest way to do that is by creating a great company atmosphere. An employee won't want to stay long if all the other employees are complaining about their jobs and how much they want to leave.
Re-Recruit
Every shift should be a reminder of why your employee wants to stay with the business. Now, we all have bad days, but do your best to bring focus and energy to every shift. As a leader, you set the tone for the rest of the team. This can be accomplished by really focusing on the company atmosphere. Make sure your restaurant is a place that you and your employees are excited to return to shift after shift.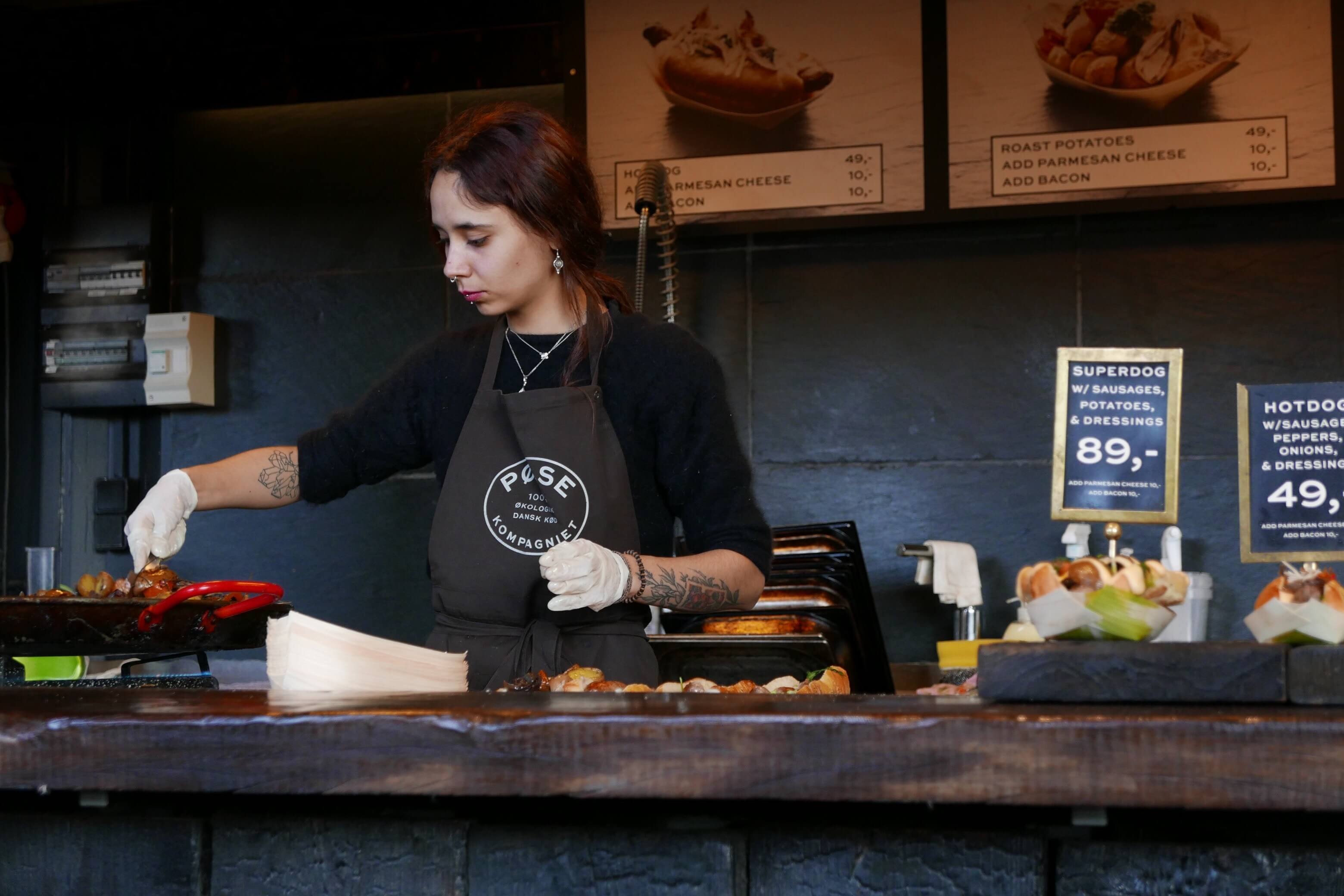 Encourage Mentoring Culture
By assigning a mentor to a new employee, you create a culture that fosters connection and allows a veteran to share insights they have acquired through experience. New employees can also become easily frustrated when not given the proper training to do their job correctly. Implementing a mentor program can help cut down on this frustration. Try to provide a mentor for every position; a dishwasher can benefit from a mentor just as much as a line cook.
Identify Stressors
Stress is inevitable. You won't be able to fix every situation, but there are some you will be able to. Do your best to identify stressors and eliminate them if possible. Dissatisfied employees often report feeling that no one is in their corner and they receive minimal support. Talk to your staff regularly about their pain points and ask them how you can help. As an added bonus, this can often lead to improved processes.
Provide the Ladder
Employees become frustrated when they feel as if they are stuck in their job with no room for improvement. Chances are that isn't the case, they just don't know what they can do to advance their position. Providing a clear outline of what employees can do to progress is beneficial to them and you. It helps with retention when employees have a clear outline of how they can progress.
Thank Your Staff
It seems too simple, that saying "thank you" would turn things around with an employee. Thanking staff is easy to do but often forgotten. It is an uncomplicated way to let your staff know that you appreciate their work. This will also help to open-up lines of communication between you and your team. Listening to them can give you an insight into problems you had no idea were occurring.
The high turnover rate of the restaurant industry is not only a huge stress to operators and costs a significant amount of money. By listening to your staff, measuring tenure, and improving the atmosphere you can increase employee retention and profits.