A great way to communicate your restaurant's unique approach is by considering custom upholstery for your booths, seating, and one of a kind items. You might be thinking to yourself that custom usually means expensive. Fortunately, because of our in-house team of craftsmen, we can offer our customers one-of-a-kind looks at affordable prices.
Booth Options
While we do offer a selection of quick ship booths, where our Amish craftsmen really shine, is in our custom upholstery options. Whether it is on a booth, seat, or a completely custom product, our custom upholstery options can take your design to the next level. Whether you are envisioning a funky vinyl color or a reclaimed wood booth with fabric backing and a coat hanger, we can make it happen.
Fabric and Vinyl
On our restaurant booths, you can choose from a wide variety of colorful vinyl options to find the perfect fit for your look. Our vinyl starts at 26-ounce weight and can vary depending on your vinyl choice. All vinyl comes with a 1-year warranty.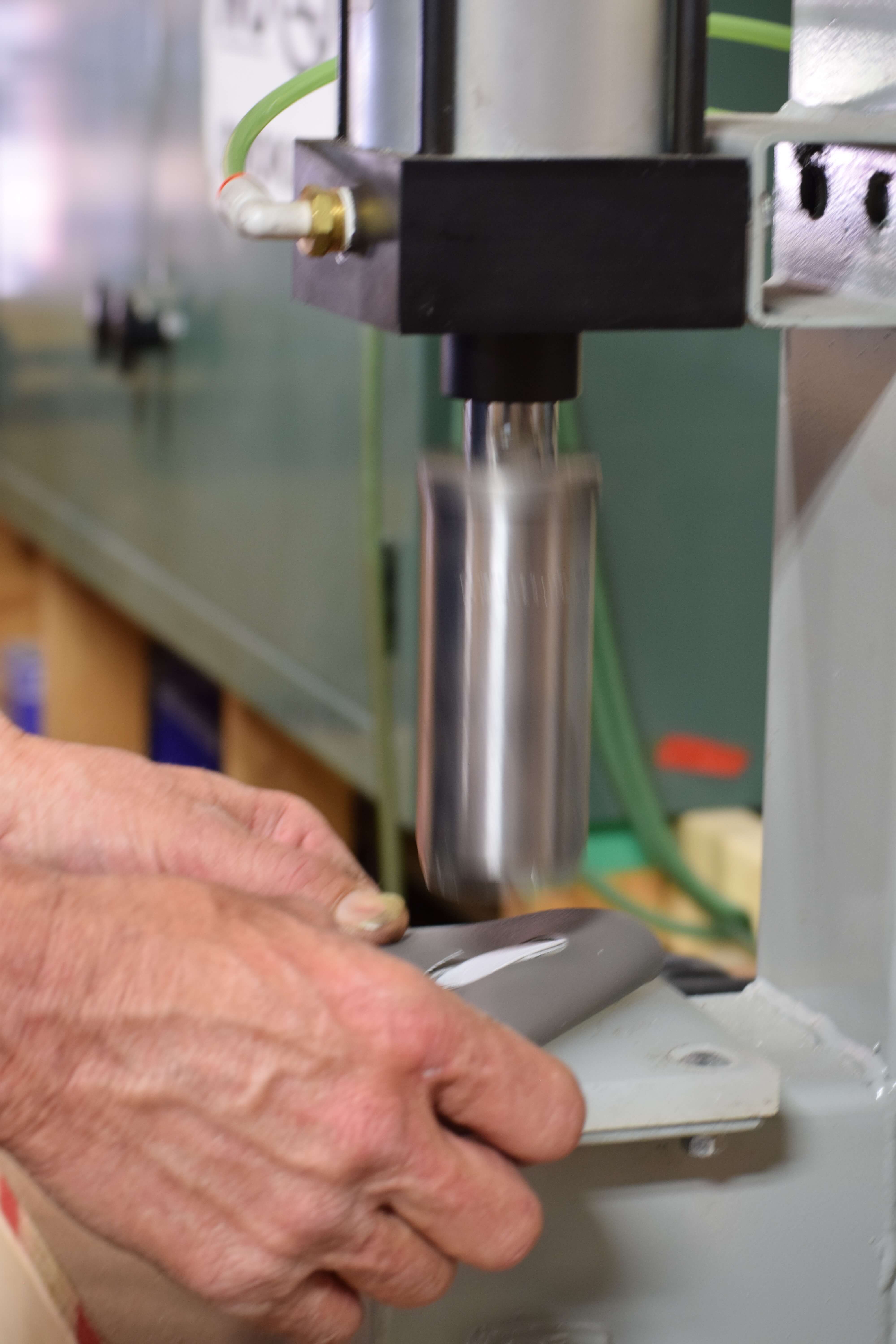 Perhaps vinyl isn't your taste and you would like to have your booth covered in fabric instead of vinyl; we can accommodate you. You can also send us your own fabric, which we can use to upholster your seating as long as it is commercial grade. Not all fabric is suitable for commercial use, so please be sure to check the fabric you select for its recommended purpose.
Piping
Adding piping to your booth gives it just that little bit extra to tie your look together. Piping is extra vinyl that is put over the booth seams to create almost an outline of the booth. The sky is the limit when selecting colors. Matching piping to the booth color looks great and so does choosing a different color. It mostly depends on what you'd like your booths to say about your restaurant.
Tufted
One of our newest custom offerings is our tufted backs. Our many vinyl options can be used to cover buttons which are then each individually placed on the back of a booth to create a beautiful tufting pattern. This tufting not only creates a unique texture but gives the booth an upscale aesthetic that will take your design to the next level.
Seating
Seats
Booths aren't the only products that can get custom upholstery. Many of our metal seating options can be customized as well. Any furniture with a vinyl seat can be customized. Love our signature Viktor, Gladiator, and Simon chairs and bar stools but want to offer your customers something comfier than a hard metal seat? Vinyl cushions can be added to your furniture to accommodate your clientele.
Totally Custom
With our in-house team of skilled Amish craftsmen, East Coast Chair & Barstool is able to create some totally custom products. For example, a customer recently requested an ottoman with a tufted top made of fabric. Their burlap style fabric with tufting not only looks great but can be used as storage too. The sides of the ottoman also are engraved with the customer's logo.
Custom upholstery can add about 2-3 weeks to production time, but if you are willing to wait you'll have a totally unique item to help your restaurant stand out from the rest. To guarantee your order arrives with time to spare, give our sales team a call at 800-986-5352 to explore all of your options.