When Sean Griffin, General Manager of The Hidden Shamrock, started looking at remodeling he knew he wanted to incorporate reclaimed furniture into the new design. He began searching for the perfect fit for his traditional Irish bar located in Chicago, IL. Griffin soon became frustrated in his search. "I couldn't find what I wanted and I was really put off by other prices" stated Griffin.
Running out of options, he decided to try the National Restaurant Association Show, one of the biggest annual trade shows for the restaurant industry. It was there that he spotted East Coast Chair & Barstool's display of reclaimed restaurant furniture and knew that his long search was over. "I loved your stuff and it was shockingly economical," Said Griffin.
He was pleased to purchase our reclaimed wood table tops and metal chairs with reclaimed wood seats. These products were able to create the rustic, homey atmosphere that he was going for in his restaurant and pub. He was finally able to create the aesthetic that he had been searching for during his remodel.
When we asked him about his experience with remodeling, he told us it's no picnic. Remodeling is a stressful process and needs to be a labor of love explained Griffin. Owners need to ask themselves if the change is going to enhance the guest experience better. If the answer is yes then do it, if the answer is no, then don't. Thankfully he decided the reclaimed furniture was going to enrich the patron's experience and he wasn't wrong. "People can't help but notice them," Griffin explained.
As for aesthetics during a remodel, Griffin suggests keeping it simple. "Don't go too trendy. Do it because you like it and feel a connection. Know what you want and don't be afraid to ask for help."
The seasoned general manager also recommends taking what you think you are going to spend and multiplying it by 1.3. Griffin acknowledged that the restaurant industry is full of surprises and it is better to be prepared for anything that might come your way.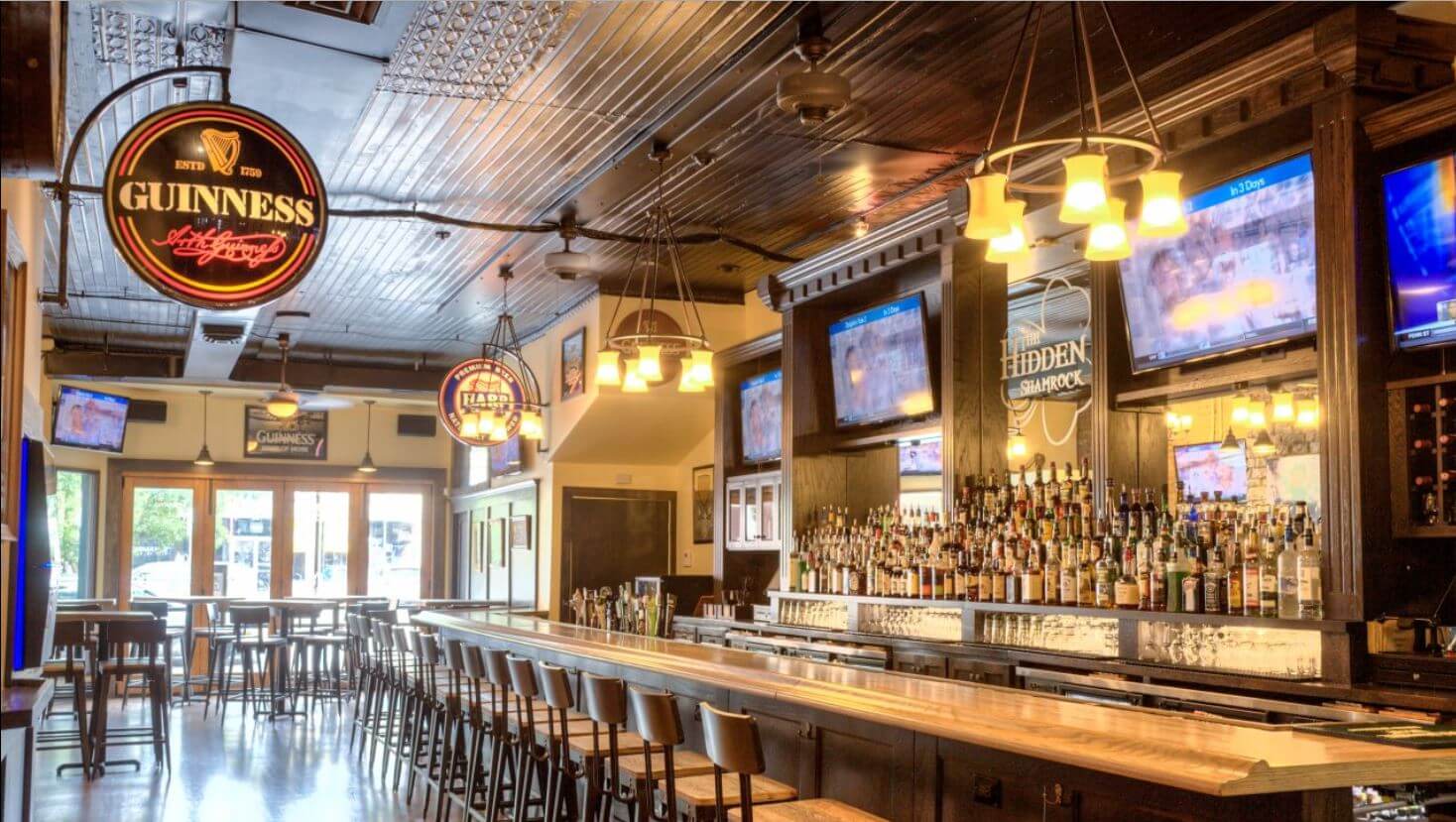 "I would use East Coast Chair & Barstool again. They do a good job and seem to have a good relationship with their Amish vendors who produce their quality reclaimed products." said Griffin speaking of our Amish craftsmen.
If you would like to incorporate rustic furniture into your restaurants design, these products and more can be found on the company's website www.tableschairsbarstools.com.