When someone tells you to imagine a pizza place your brain might immediately jump to images of a classic pizzeria. You know the one. It has black and white checkered floors paired with red walls, a few chairs and tables, usually in a bistro style design, and checkered tablecloths. However, the pizzerias of today, both large and small, are bucking that traditional look and opting for a more updated image.
You might be wondering why that should matter, studies show that ambiance can affect customer perceptions in a big way. Things such as how much and how fast customers eat, how much they spend, how long they stay, and their impressions of your responsiveness and reliability. To make sure you are sending the right message to customers, we've gathered together some of the industry's leading trends.
Back to Roots
In the pizza business, along with many other businesses, we are seeing a shift back to their roots. Many pizzerias are doing this by installing brick ovens into their shops. More and more, customers are wanting not just food but a complete experience. Brick ovens are part of that experience that screams authenticity. Brick ovens also benefit the taste of the pizza: toppings are crisper, and they boost food flavor. They also cook the pizza faster than a conventional oven and are an energy saver.
Open Kitchen Design
Customers are more interested than ever in not only the ingredients going into their food but how it is being made. To accommodate this pizza shops are opting to go with an open kitchen plan. The open layout allows customers to see exactly what is going on during the preparation of their food. Everything from the ingredients being used to the cleanliness of the chefs is available for viewing. Your cooking method is part of your brand.
Besides the practicality, it also adds to the experience of a pizzeria. Seeing dough being tossed into the air has a real feeling of authenticity.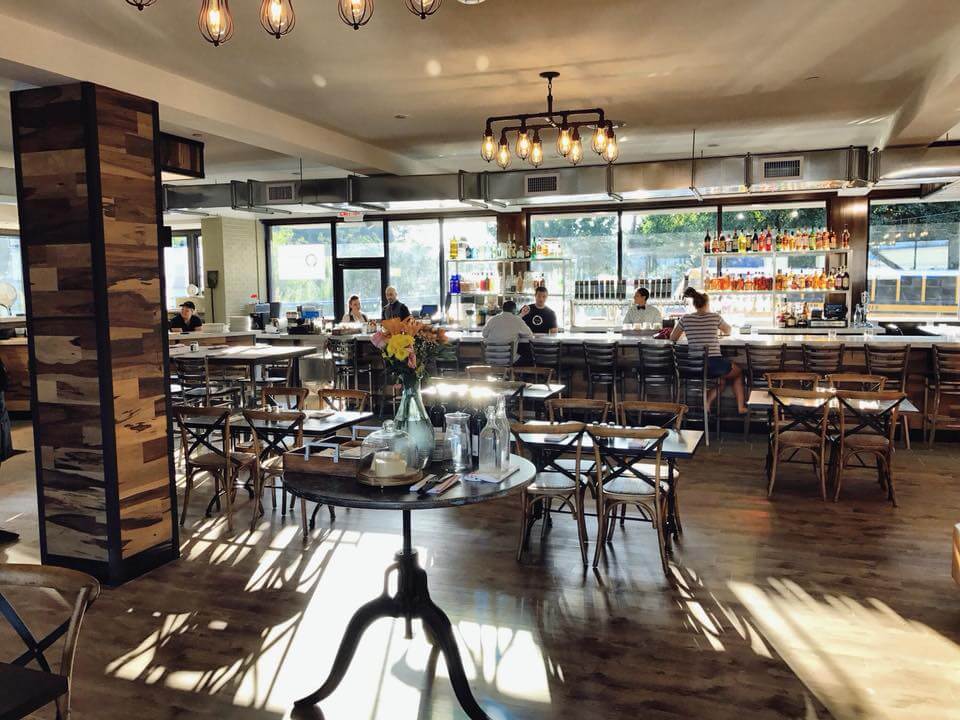 Decorating Using Tools
A lot of pizzerias are using what they already have to decorate their shops. Pizza peels, rollers, and cutters are making an appearance on walls and in other areas of the restaurant. For that something extra, pizzerias are having their names engraved onto wood pizza peels to display at their entrances or on hostess stands.
Tile
Tile is back in a big way. For years the material has been relegated to the bathroom, but no more. Placed behind a bar or as a backsplash in an open-air kitchen. White subway tiles are very in and create a nice clean look. Tile can also be used to create an accent wall with texture.
Murals
Mural walls are a great way to bring color into an otherwise neutral palette full of earth tones and pull focus. Colors help to create an inviting ambiance that has customers staying longer and ordering more. Murals don't always need to be paint. Some restaurateurs have started combining metal and wood to create focal walls. They will use boards of wood to cover one wall and then hang some form of metal art on the wall. If the budget allows, logos can be cut out of metal to create a cool branding opportunity.
Your branding will help dictate which route you should go. If your brand is more playful or eclectic, a colorful mural might fit right in with your branding. If clean lines and neutral colors are your thing then a wood and metal combination might fit best in your shop.
Reclaimed Wood and Brick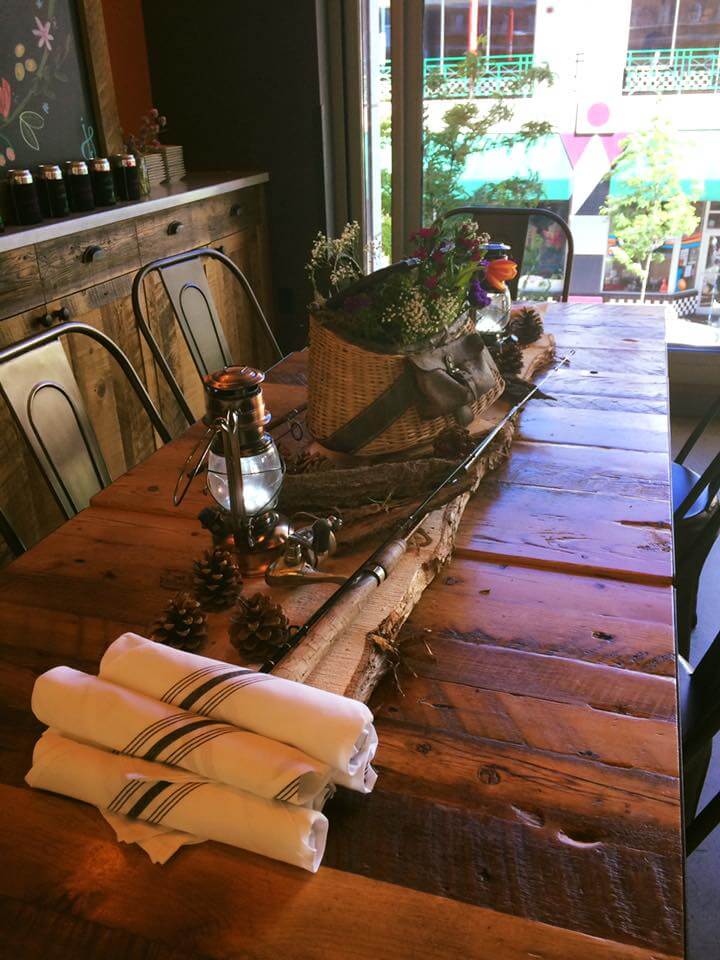 Many pizzerias are favoring the brick and reclaimed wood look. It is a combo of craft/artisan and more modern. Especially when paired with metal accents. The texture of these materials brings in the artisanal feel while the straight lines they have ended up having a modern aesthetic. "Nothing goes better with pizza than reclaimed wood," according to Pizza Today. Utilizing brick is also a great way to incorporate street style into your restaurant.
Whether you are considering a complete reimagining of your shop, or simply looking to add a few updated pieces like customized peels, one of these trends is bound to work for you. It will keep your shop looking fresh and your customers coming back for more.
Which one of these trends is your favorite? Let us know in the comments below!