Whether you consider it to be a good or bad thing, the food retail world is controlled by the consumer, and your restaurant is just living in it. If your customer has a bad experience and chooses to tell others about it, your operation could be in trouble. Word of mouth is extremely important for the perception of your restaurant, so it's crucial to know how to handle reviews of all kinds.
Where do customers leave reviews?
You may say 'I've never seen a review of my restaurant before'. More than likely, you've just never seen the reviews. The most common places to look for reviews of your restaurant are Facebook, Google, and Yelp.
Facebook
Because of its user-friendliness, Facebook is popular with customers and restaurant owners alike. Your restaurant's business page is a great platform to have pictures of the day's specials, hours, and social interaction, all in one place. When it comes to reviews, Facebook creates a star rating that denotes the quality of the reviews left, with five stars being the best. You can also change how you want to filter reviews: most helpful, most recent, and star rating. Because of how often it is used daily for news, photos, and checking up on friends, it's only natural that Facebook restaurant reviews are taken seriously. Potential customers can trust the words of their mutual friends and can even see if others they know have reviewed the restaurant.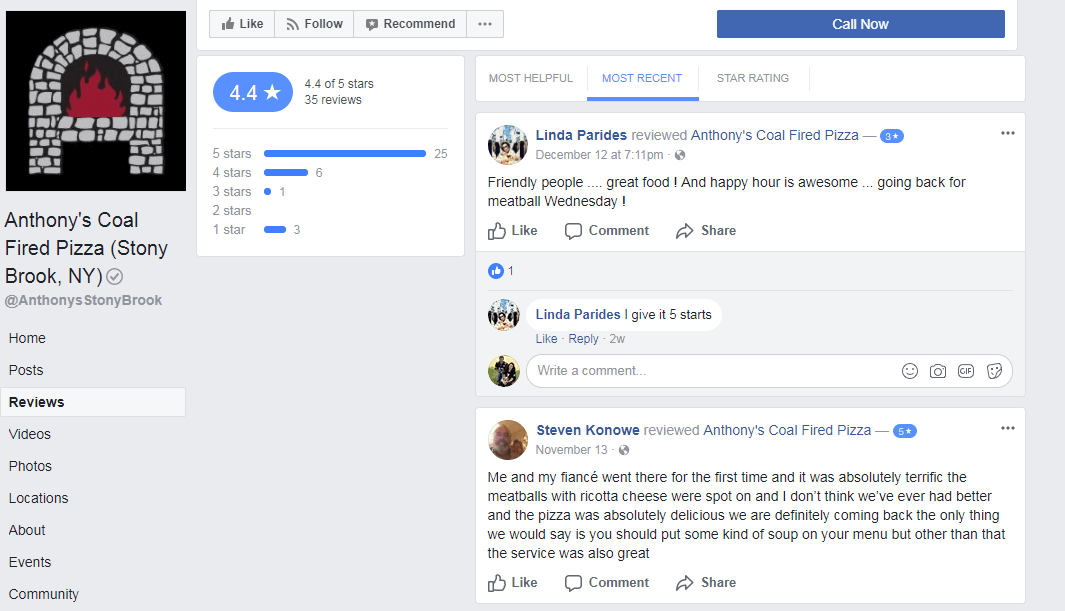 Learn how to find and interact with your Facebook page reviews.
Google
If you look up your restaurant on Google's search engine, you will see your business name off to the right side, along with categories like directions, website, and an overall star rating. This star rating is determined by an average of the reviews left. If you click into these reviews (and there are some) you will be able to see the individual reviews. Google is a super important facet of customer reviews because whether people are searching for your menu, hours, or directions, they're most likely typing it into the Google search engine. This will bring up the sidebar with the star-rating and reviews front and center.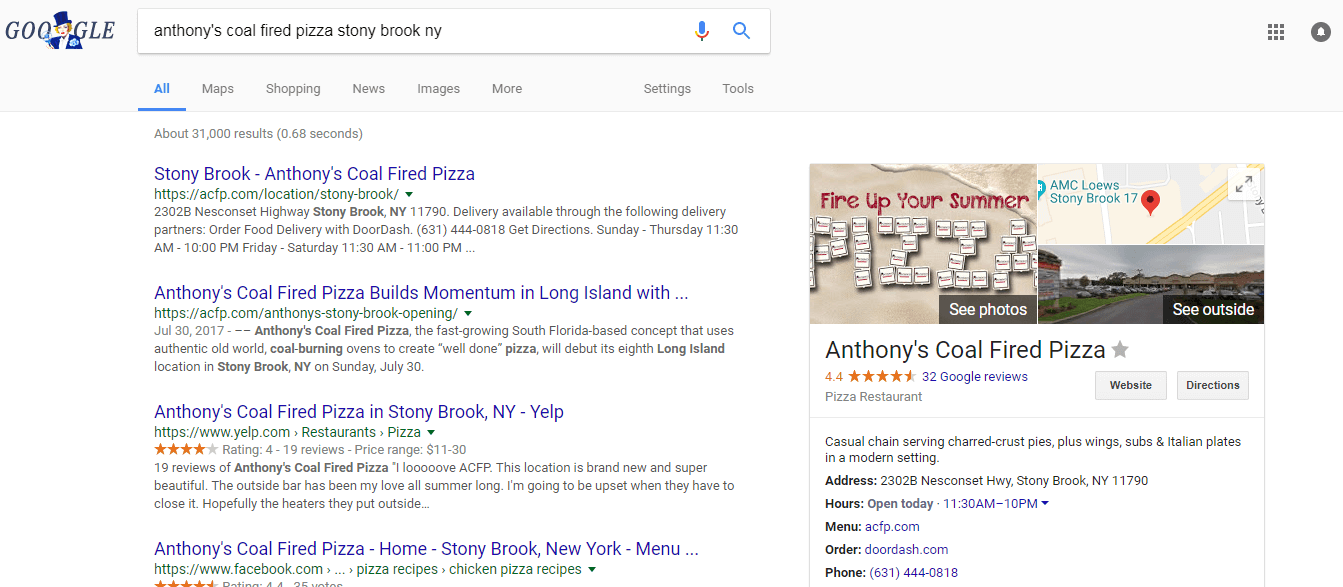 Find out how to respond to Google reviews.
Yelp
One of the most common review sites, and the thorn in the side of many restaurant owners, Yelp helps future customers narrow down their choice of where to do business. It also gives customers that have visited the business an outlet to review the quality of services and their expectations of that business. Yelp has its own algorithm when it comes to displaying reviews. Like Google and Facebook, Yelp also uses a star ranking system, calculated by reviews left. Yelp tends to display a frequent Yelper's reviews over a new user, making it more difficult to see reviews chronologically.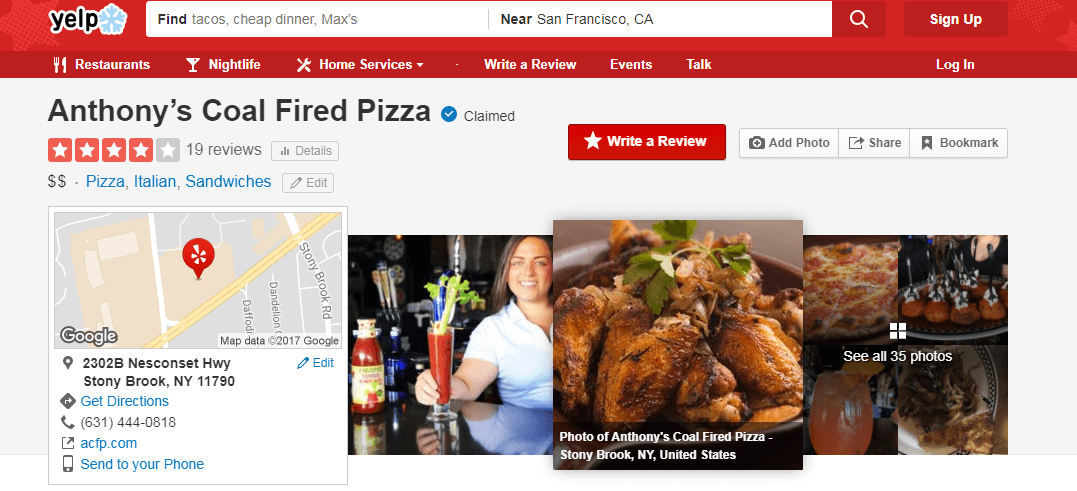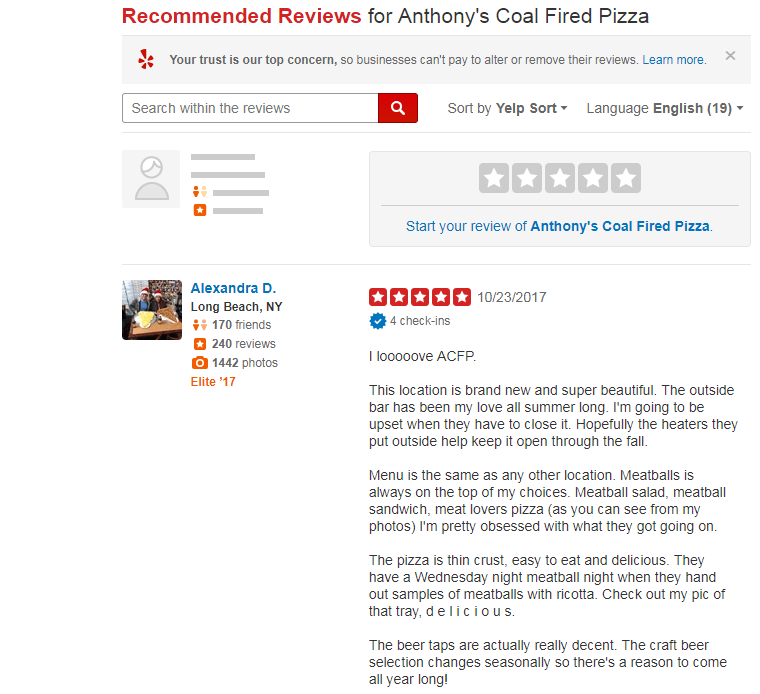 Learn how to use Yelp to the fullest potential with these tips for your restaurant.
What do I do if someone leaves my restaurant a good review?
Congratulations on your restaurant's hard work! Here's how you can make the most out of your patron's compliments:
Respond Back– Before you do anything else with your positive review, you need to write back! Good reviews deserve just as much attention as bad reviews, plus you can promote them without having to come up with an apology statement. Thank the customer for their review and acknowledge that they went out of their way to pass along kind words.
Give Credit Where Credit It Is Due– After you pat yourself on the back, make sure to bring the review to your staff's attention. If it is about the service, recognize your bartenders or wait staff at the next shift meeting. If it's about the food, congratulate the cooks on a job well done. While credit should certainly be served to those that were mentioned in the review, you can commend all moving parts of your restaurant. This success is the result of teamwork in your restaurant.
Show It Off– Publish the review on your social media channels, have framed testimonials (do it yourself with Small Thanks), or even include it into your next menu design. Reviews are a great way for your restaurant to tout its successes and would be a shame to not promote them!
What do I do if someone leaves my restaurant a bad review?
Don't panic! A bad review can become an opportunity for your restaurant if handled correctly. The process below can help streamline how you or your staff deal with negative reviews.
Study Up– You'll need to do a little research before answering the review with your emotions flying. First, take note of the date the review was posted and, if it gives details, who (if anyone) was involved. This can help you gain some perspective on how to respond to the review.
It's Not Too Late to Say Sorry– Apologizing is crucial. Even if it was the weather. Even if it was a fluke in your well-oiled staff. Even if it was the way your restaurant is decorated. Say you're sorry. That person is not leaving a review for no reason (usually) and wants their feelings validated.
Be a Problem Solver– After your apology, be sure to offer up a solution that's related to what the customer was concerned about. If there was an issue with the food, reach out with a free meal or appetizer. If there was a problem with the staff, communicate that it will be brought up during a team meeting to prevent it from happening again. Also, if the incident has since been addressed and solved, let the reviewer know of the policy change.
When dealing with a bad review, it's important to acknowledge the reviewer's feelings and empathize while also offering a solution. Be sure to touch on each of these points and tailor the response to the reviewer's experience. Canned responses quickly lose candor and don't win you any points for originality.
As with positive reviews, be sure to bring up bad reviews with your staff. Walk through the situation with them and provide a process for how to deal with similar situations. You can even use them as motivation for your staff by putting bad reviews in their break area, especially if they are unmotivated by tips.
Why does brand management matter?
Having fresh reviews, engaging with those leaving reviews, and monitoring your social media channels may sound like it will take a lot of time and energy. But without good brand management, it's extremely difficult to stay on top of customer reviews. In doing these daily tasks, you can quickly pick up on these channels' review components and see what people are saying about your restaurant. It's important to keep an eye on these as much as possible to create the highest amount of engagement, and ideally, new reviews.
When making decisions, customers are searching for recently posted reviews, as it should be the most up to date information. Unfortunately, the barrage of five-star reviews you received early last year just isn't going to cut it. According to Search Engine Land, "69 percent of consumers believe that reviews older than 3 months are no longer relevant". In other words, a review's usefulness depreciates in value for bringing in new business. Constant flow of reviews show that your restaurant is staying relevant and can be used for customers to make more informed decisions.
By successfully managing your brand, you can incite more reviews by guests, encouraging others to come see what the fuss is about. To help you stay on top of your restaurant, try setting up a Google Alert to easily monitor possible reviews or comments.
Reviews can stand as a welcoming beacon or caution sign; handling them properly can make all the difference. By staying on top of good and bad reviews with attentive brand management, your restaurant can create a quality experience for all guests.